Servizi

Knowledge Management

Business Process & Solutions
Knowledge Management

One of the most important company assets is the knowledge continuously generated during the business activity.
Transform this knowledge into competitive advantage is now possible at low cost.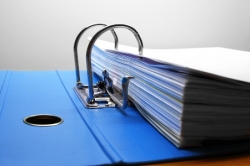 Knowledge Management, the term generally used to identify these issues, is an organizational issue rather than an IT problem and requires a thorough knowledge of the functioning of business models.
Multiconsult's proposal comes from a long experience in business process and a very concrete and pragmatic approach to the management of the information systems.
Our consultants are placed at the side of users and management to define the operation methods that generate business information, the contents and the rules of access and use.
An extremely important role is assigned to the Enterprise Portal which represent an effective tool for the information sharing and which is appreciated by users for his ease of use and the Internet accessibility.
Multiconsult takes care of the entire project, through the organization, the data warehouse analysis and the users' training, providing support that goes beyond the IT issues and setting up an ideal balance between organization's convenience and the information systems' rigor.
Our solution is based on tools already available in the majority of companies (Microsoft Windows Server 2003 and Microsoft Office) and allows you to quickly obtain advantages in terms of effectiveness and efficiency in daily operations integrating all documents types in a web environment. Particularly useful is the ability to perform full text searches, to filter documents, sort them into custom logical categories, thus making easier the daily work for everybody.
SEND TO