Servizi

Business Intelligence

Business Process & Solutions
Business Intelligence
A good business intelligence project represents the output of a careful analysis on the strategic information for the company, the logic of cooperation and processes that will be governed with reporting tools.
The BI tools introduction involve the knowledge of technological aspect and the implementation methodology which Multiconsult combines with the sensibility of who know what the management need.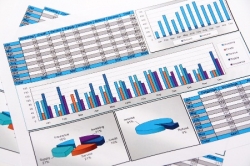 Although a Business Intelligence project is an adoption of a tool, particular attention should be paid to organizational analysis that underlies everything, and to the vision of the whole system of management control that must guide the setting of corporate reporting.

Multiconsult proposal is the result of long experience in analyzing business processes and a very practical approach to the use of computer systems.
Our consultants place themselves alongside the first users to define the model of management control and analyze the information sources, making the business intelligence the main element in the company management and organization.
Multiconsult takes care of the entire project, through the organization, the data warehouse analysis and the users' training, providing support that goes beyond the IT issues and setting up an ideal balance between organization's convenience and the information systems' rigor.
Once the project is over, the company will be able to create customized statistical analysis using themselves standard tools (Microsoft SQL Server and Microsoft Excel) and will be possible collect information from multiple different systems, through the deployment of mechanisms of integration and verification of the correctness of the data.
SEND TO