Servizi

Security, privacy, disaster recovery

ICT consulting
Security, privacy, disaster recovery
All companies are aware of the importance of data in their information systems and damage that may result from loss, unauthorized disclosure, or from theft.
It is easy to imagine the consequences:
failures, fire or flood which damage corporate servers
misappropriation of company confidential material (eg. Sent by mail or copy to USB)
access of their staff to critical data (eg. Reorganization plans, salaries, ...)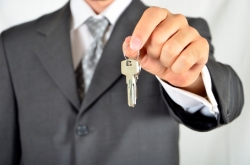 In spite of the growing awareness, yet few companies have implemented adequate security systems, and most of them were limited to installing antivirus software and firewall and also the Privacy Policy, which calls for adoption of some basic security measures, is merely experienced as a bureaucratic measure.
The available technologies are effective and affordable solutions to yield your systems more secure and ready to face predictable disasters, in this area Multiconsult offers the following services:
information security assessment
drafting of Computer Company Rules and DPS "privacy"
backup installation and configuration
Microsoft security rules configuration
defining of security rules for Internet browsing
disaster recovery projects
For management and security configuration is common the use of tools released for free from major software vendors.
SEND TO