Servizi

Outsourcing IT management

ICT consulting
Outsourcing IT management
For an IT manager is not enough to have solid technical skills, moreover in order to fulfill its role at the best must be able to:
manage resources and projects
interface himself with the various business functions
deal contract and negotiations with suppliers
keep up to date with market news
For small and medium-sized enterprises is difficult to maintain in-house resources with these characteristics, this type of figures also require continuous stimulation for new projects and may also have periods where their full-time commitment is excessive in relation to business needs.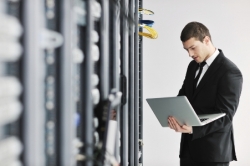 The IT outsourcing service offered by Multiconsult wants to meet the SMBs' needs to have skilled resources available which widely cover the role of IT manager or stand as a complement to their own resources in complex projects or path of professional growth.
Commitment and duration of the course depends on the needs of each customer, what is common to all services is the desire to grow a new mentality within the company to address issues of ICT, this is the main asset that at the end the company shall maintain.
Multiconsult have gained experience with the reality of all sizes in providing this important service.
MORE
SEND TO