Servizi

Internet connections analysis, LAN, VPN, and infrastructure

ICT consulting
Internet connections analysis, LAN, VPN, and infrastructure
Many companies lose efficiency due to malfunctioning applications, telecommunications networks, Internet.
Some common problems are:
slow applications (management, Terminal, Citrix, ...)
problems in starting the PC and access the corporate network
Internet connections and links between company's sites slow or unreliable
poor quality of VoIP systems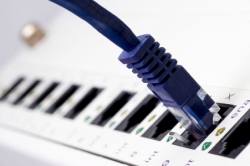 Multiconsult flanked with a qualified partner in the network services has developed a service and using special software for network analysis can:
identify the causes and find solutions for many security, network and application problems for which the providers often accuse each other
provide specific measures on the operation of the local network, Internet and links between sites
manage complaints and disputes with telecommunications providers in an objective and documented way
During the activity we also suggest specific configurations that make more efficient the functioning of servers, PCs and printers, optimizing network and traffic performance.
At the work's end, in a meeting that involves the general management and IT, is given the documentation showing the results of the analysis and measurements as well as the useful technical tips to optimize your systems and network.
SEND TO