Servizi

Systemistic services: server and desktop virtualization

ICT consulting
Systemistic services: server and desktop virtualization
To apply the organizational and technological clients' choices, our consultants have developed strong technical skills on key technologies obtaining certifications in the following products: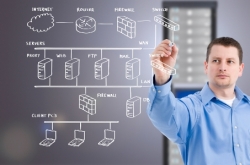 With these capabilities, we gained significant experience in the implementation of projects in the following areas:
server and desktop virtualization
centralize applications through Citrix and Terminal Services
e-mail systems, shared calendars and address books
Integration with Apple (Mac, iPad, iPhone)
The introduction of these systems can have a significant impact on daily activities and for this reason we seek the maximum involvement of clients in the selection of the various options and evaluation of technical systems.
To ensure a good autonomy of the customer's staff when the systems will be released into production. Great care is also taken in staff training providing important documentation on how to handle new systems during the course of our consultant's activities.
SEND TO