Servizi

Planning, accounting and management control

Corporate Management
Planning, accounting and management control
Timely availability of financial and operational information is a crucial need for the company's decision-making process.
Reliable information on performance, on deviations from the expected trend of the different business areas, allow to reach the objectives of improving corporate governance and processes' efficiency.
The planning and control process can be activated with a few tools but with much knowledge of the organization, by cost effective and impacting gradually on practices but with clear determination regarding the final objectives.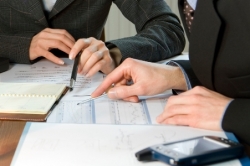 The setting of an appropriate planning and management control system is based on the knowledge of the business logic and organizational mechanisms, which are necessarily managed through an appropriate tool.
For this reason, the Multiconsult's approach mainly emphasizes the organizational aspects of control management, through the identification of the critical factors, the rules that govern the information flow, the analysis of any deficiencies in the structures of information systems and the identification of necessary corrective actions.
In this way Multiconsult joins the controller in the model's design phase and in the implementation of the control system, providing proved methodologies and solutions which are easy to integrate with the existing ERP and organization.
Special attention is devoted to analysis and activation of tools that will be used by the controller, supporting him in the evaluation of the following project options:
choice and implementation of a software available on the market. These are product identified with different acronyms including the most significant Enterprise Performance Management (EPM), which are becoming popular as a part of various software vendors' offer and generally provide coverage of the following aspects:

Budget & Forecasting - to develop collaboratively Forecast and Budget in complex environments
Reporting - normalize the business results and make it comparable with the budget through the elaboration of the information ERP
Analysis - to develop detailed analysis through a system of business intelligence integrated with the logic of the model controlling

activation of an application developed in Microsoft Office environment by Multiconsult, interesting as ease to use and deployment speed, which consists of the following modules:

ConsGest - to quickly prepare financial statements and interim management based on data collected by the company's information system
Consolidato - to compile a fully consolidated financial statements, particularly useful for understanding the dynamics of assets and income of the Group of Companies as well as to fulfill the specific provisions of law
Our consultants support the company in every phase of the project with a step by step approach, involving the internal references in the implementation of an effective system which transform the interpretation of the management events and the control of programmed actions in quick and easy activities.
MORE
Allegato 1
Allegato 2
SEND TO